Lecture at the Museum of Flight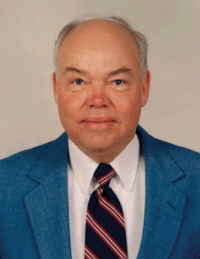 Location: Museum of Flight, 9404 East Marginal Way South, Seattle, Washington 98108-4097, Tel.: 206-764-5700
Date: 21 February, 2006
Time: 18:00
Summary: Come listen to Dennis Newton, FRAeS, former Chief Test Pilot of LearFan Corp, talk about the events leading up to and including the initial flight of the Museum's own LearFan prototype, SN001, on "Dec 32, 1980". Although the type was never certificated, this was a ground breaking program in several technical aspects, including being the first airplane of all graphite-epoxy composite structure and having a novel propulsion system using two turbine engines driving a single propeller through shafts and an aft mounted gearbox.
Speaker's profile: As Chief Engineering Test Pilot on the LearFan project between 1978 and 1982, Dennis Newton was responsible for planning the flight test program, providing budgetary and technical advice to management, supervising test pilots and engineers, and flying the prototype aircraft. He has been involved in flight testing since 1969, and currently is an FAA authorized Consultant Designated Engineering Representative Flight Test Pilot for both small and large airplanes.
Prior to the LearFan program, Newton had been a flight test engineer and engineering test pilot at Cessna and Chief Research Pilot of the Penn State University Department of Meteorology. After leaving LearFan, he was employed by the FAA as a Flight Test Pilot and Aircraft Evaluation Pilot.
He joined the Boeing Company in 1987, where he flew as an Instructor Pilot, Production Flight Test Captain, DER Flight Test Pilot, and Assistant Chief Pilot – Technical. He was also assigned to numerous technical projects including membership in the Aviation Rulemaking Advisory Committee Flight Test Harmonization Working Group and U.S Co-Chair of the ARAC Ice Protection Harmonization Working Group, both dealing with in-flight icing issues. He retired from Boeing in 2001.
Newton earned his bachelor of science in engineering and master of science in meteorology degrees from the Pennsylvania State University. He holds Airline Transport Pilot type ratings in seven jet and four turboprop airplanes, and is instructor-rated in single- and multi-engine airplanes and gliders. He is the author of numerous technical papers and aviation magazine articles and of the book, "Severe Weather Flying", which is now in its third edition. In addition to having recently been elected as a Fellow of the Royal Aeronautical Society, he is a Centennial Fellow of the Penn State College of Earth and Mineral Sciences, an Associate Fellow of the American Institute of Aeronautics and Astronautics and a member of the Society of Experimental Test Pilots.