Lecture at the Museum of Flight
Boeing 787 Dreamliner Will Provide
New Solutions for Airlines, Passengers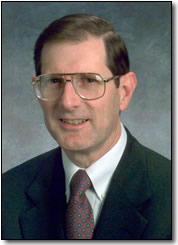 Location: Museum of Flight, 9404 East Marginal Way South, Seattle, Washington 98108-4097, Tel.: 206-764-5700
Date: 20 Sep, 2005
Time: 18:00
Summary: Come listen to Walt Gillette, Airplane Development, 787 Program, Boeing Commercial Airplanes, talk about the overwhelming response Boeing has received from airlines around the world on its new super-efficient airplane. Gillette will also talk about how the international team of top aerospace companies is working with Boeing on a suite of new technologies that will deliver the 787 with unmatched fuel efficiency, resulting in exceptional environmental performance. He will also share accomplishments on completed milestones and the challenges ahead for this exciting new program.
Speaker's profile: As Vice President of Airplane Development for the Boeing 787 Program, Walt Gillette is responsible for all aspects of developing the next new Boeing commercial airplane. Gillette, who has served in this position since the beginning of the program in early 2003, leads a worldwide team charged with defining, developing and designing this efficient, economical and exceptionally comfortable new airplane. He is also co-chair of the 787 Partner Council, the executive council for the international team of 787 partners.
Gillette has almost forty years of experience with Boeing Commercial Airplanes airplane design and creation and in large-scale systems integration and has made significant contributions as an aerodynamicist, systems architect, program manager and technology leader for Boeing.
Prior to this assignment, Gillette led the development team that pioneered the 787 concept with the technologies discovered during the Sonic Cruiser development effort, which he also led. Previously, Gillette headed the 747X program, and prior to that, the engineering team for Commercial Airplanes. During his two years as vice president of Engineering, he oversaw the airplane definition process, engineering, product strategies and product-related research.
Gillette joined Boeing in 1966 as an engineer in aerodynamic research. He has been involved in developing or enhancing nearly every jetliner in the Boeing family, including the 737, 747, 757, 767 and 777. He held positions of increasing responsibility, leading to his appointment in the late 1980s as technology chief of the 737 and 757 airplanes, managing safety, functionality and performance.
From 1990 to 1995, he served as a 777 chief project engineer, first for performance and safety, then for airplane systems, and ultimately for airplane design.
Gillette earned his bachelor of science and master's degrees in aerospace engineering from the University of Texas at Austin.